BUILD YOUR FAMILY TREE WITH US
You'd like to research you family history, but you don't know how? Jewish Family Search can help you. We know how to search for both Jewish and non-Jewish records; we know how to read and interpret them. Our research conforms to academic standards.

Save time and money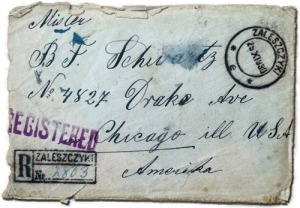 Jewish Family Search provides fast and efficient genealogical research. We know:
where to look for relevant documents,
all the native and Jewish languages (Russian, Polish, Yiddish…)
how to build a family tree,
how to cooperate with archives in Ukraine & Poland.
We have a database of +100K Jewish names and archival files not available on-line elsewhere

Gaining research experience and traveling to the archives on your own can take a lot of time and money, especially if you live in another part of the world. The Jewish Family Search team has long experience in the reconstruction of family histories. That's why we can offer high quality services at low prices.
Free cost estimate!
We evaluate every single request individually. We need to check the amount and location of the documents for your family. We will send you a full research plan with timeline and costs.
How to start? — It's easy! Send us:
the name of the city your ancestors comes from,
your grandfathers' names,
their dates of birth or marriage.
Know your family history better

Jewish Family Search will provide you all available and necessary documents to recreate your family tree, including:

birth, marriage and death certificates,
passport requests,
school records,
tax lists,
occupation lists,
revision lists & the 1897 census,
police files,
notary records,
property records,
voter lists.
These documents are usually not available in other on-line databases, which contain in most cases only indexes for records. Our experienced researchers assure you that they will not overlook any documents, saving you the need to come back to the archive over and over again. Let the professionals do the job for you.