WHO WE ARE
We are a team of professional historians researching Jewish families, genealogy and demography in 19th- and 20th-century Eastern Europe. We have traveled thousands of kilometers between archives and shtetls in Eastern Europe. With Jewish Family Search we share with you our expertise and knowledge.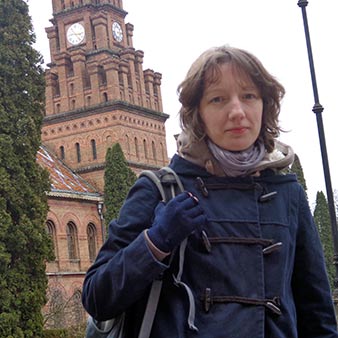 VLADYSLAVA MOSKALETS Was awarded numerous scholarships, among others from the the YIVO Institue and  The Ludmer Program for Jewish History and Culture in Galicia and Bukovina. Moskalets holds Ph.D. in history in which she  explores questions of identity of Jewish oil entrepreneurs in nineteenth-entury Drohobych and Boryslav. Currently Moskalets is an assistant professor at the Ukrainian Catholic University in Lviv at which she supervises the program for development of Jewish Studies at the Ukrainian Catholic University. For Moskalets's bibliography see her site on academia.edu.
Langauges: English, Yiddish, Russian, Polish, Hebrew, Ukrainian
E-mail: moskalets.vladyslava [at] gmail.com
Phone no.: US phone no.: +380930174132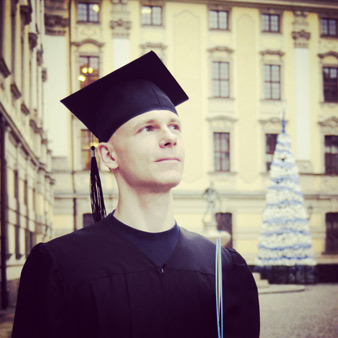 TOMASZ JANKOWSKI freelance historian and genealogist in Warsaw. Holds Ph.D. in history. His academic research is focused on family history of the Jews. Tomasz Jankowski was awarded a scholarship by the Israeli Ministry of Foreign Affairs a scholarship by the Institute For Jewish Genealogy and Paul Jacobi Center at National Library of Israel. Currently he is as post-doc researcher and carries out research on the residence and migration patterns of the Jews in central-eastern Europe. Jankowski is interested also in Jewish Music. He has published Demography of a Shtetl (Brill, 2022).
Langauges: English, Hebrew, Polish, Ukrainian, Russian.
E-mail: info@jewishfamilysearch.com
Phone no.: +48 665609050‬
Places we worked so far: